A Coffee Talk: Ignite Me by Tahereh Mafi
A new feature we're trying out here with one of our favorite books. When I met Ursula, we were at yallfest, and the only two of our huge group that went to the "coffee talk" panel with Tahereh Mafi and Ransom Riggs..(You can see clips of this panel on our Youtube channel) so it only seems fitting that we try out our newest review feature, 'Coffee Talk' with Tahereh's latest installment of the 'Shatter Me' series. It's basically just a conversation back and forth that lets you in on our inner thoughts... scary right? Enjoy!
(dialogue note: Ursula is in BLUE, Amber is in PURPLE)
Ignite Me was one of my most anticipated releases in 2014 and it didn't disappoint. It met and exceeded expectations when it came to action and romance, it was truly riveting!It took unexpected turns and it made us fall even more in love with Kenji, and if it was even possible it made us love Warner even more than we already did..
I couldn't agree more! There were parts in the book that made me gasp in shock, and other parts that made me squeal like a 12 year old at a one direction concert... Or, let's be honest - us at a one direction concert.
I never really realized how much Juliette meant to Kenji until I read Fracture Me and of course by Ignite Me if I wasn't already Team Warner I would have been been Team Kenji!
I was heart broken by the devastation at Omega point and felt horrible for Kenji and the rest of the gang, almost mourning Castle who seemed to be dead but alive. Kenji's pain really was almost more than I could bare, though I'm glad that once Juliette finds them she was the spark that got them all back on track....well almost everyone...
...almost everyone is right. They say fear brings out the worst in us, and maybe that's what happened to Adam. I kept rooting for him to be the friend that Juliette needed, the steady comfort he had been in the past. That said, I don't hate Adam, I just think he finally had too much crap, too many bad things happen to him - that he fractured and broke. I think Juliette would've been in a lot of trouble had Kenji not been her strong and steady best friend....Warner on the other hand, seemed to grow stronger in the face of adversity all while he was showing his softer side.....
It's tough to judge Adam, because to really appreciate his side of things you would have to walk in his shoes and feel the pressure that he feels, especially having to deal with James on his own. I think that in Ignite Me we really got to see what Adam is like under pressure and he obviously can't deal with anger very well. It was hard to like him and I really wanted to punch him once or twice (more like 20 times and knee him in the crotch) but then I guess he was feeling stressed, betrayed and hurt. So those things combined make you wanna give him a pass, I don't hate him but I don't like him either. He blamed Juliette, and I definitely don't think she's at fault.
No, I definitely don't blame Juliette. I was so proud of how she came alive in Ignite Me. She shoved her fear to the side and used it to push her through. For the first time we saw Juliette train because she wanted to, not because someone was forcing her hand or because she was being told to. She made decisions for her - what was best in her interest- and didn't waver from them. She stood her ground. She was beyond brave. I am so so happy with the way she grew into such a strong willed, beautifully strong woman. She chose her man because she loved him, not because it was her only option. She listened to her heart, while listening to her mind. I couldn't have wished for Juliette to turn out any better than she did.
I couldn't have expressed what I feel about Juliette's growth better than you just did, although I also think that Warner was a very big piece in her transformation, he loved her how she was, for who she was and also believed in her and encouraged her to always tap into all the power she had… Warner was her cheerleader and her rock to lean on…
I think you're spot on about how he helped her transform. He never wanted her to change other than to be more confident in her strengths. The things that we learned about Warner through the revelations in Ignite Me were just earth shattering and heart warming.. And sometimes even heart breaking. You really got an idea of why he was the person he is, and how he's not who many of us thought he was. I think I always thought he was a bit of a bad boy, but now I know that was just a shell, and like a turtle - he hid under it when he was scared.
I have to say that Tahereh wrapped this series perfectly! It answered the questions I had through the first two books and novellas and the final battle was amazing and NOTHING like what I expected, at times I felt I was in a superhero movie and that to me was just so kick ass!
I'm sad that this was the end, I'm really going to miss these characters but I couldn't be happier with how everything ended, I can't wait to see what else she brings us in the future!
Amen! Tahereh wrapped up this series beautifully, and in a way that if she chose to, she could come back and write more later.. and oh man I hope she does. I'm just not sure if I can go on without Warner in my life. In the end, I'm Team Juliette, and couldn't be prouder of her win. A billion out of 5 stars to Tahereh Mafi and the Shatter Me series.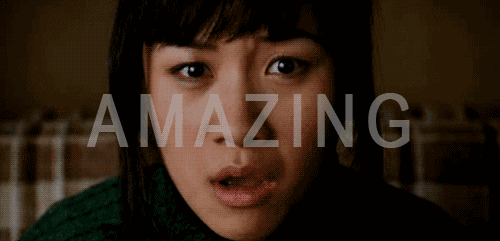 You can read all of the reviews and character spotlights from this series by clicking on the links below: