Read Ignite Me Before It's Release Date
Read the first 15 chapters of Ignite Me by Tahereh Mafi!
This week, Harper Collins and Tahereh Mafi put Mafi's Mafia to the test. The task: share, share share... and boy did we ever. We shared until our little hearts felt like they would combust from all the love that we had for Tahereh Mafi and for this story. Guess what! It paid off! You can now read the first FIFTEEN (yes, 15) chapters of Ignite Me before it even releases! Are you a super fast reader like me? Don't worry. Ignite Me can be in your pretty little hands on Tuesday! Until then.. enjoy the first fifteen chapters!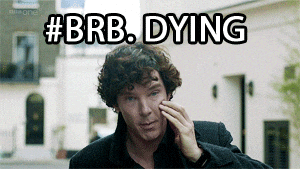 Oh hey, don't forget:
Remember! Sophie Jordan is one of the authors that we are taking questions for. We will be chatting with her at one of her Dark Days tour stops along with Tahereh Mafi, Veronica Rossi, and Kiersten White. You can
email your questions
, leaven them in a comment,
tweet them
, or even
leave them on instagram
or
message us on tumblr
! You have no excuse so speak up and let your voices be heard! I promise, ask any author and they'll answer that they love hearing form their fans, almost every single time.