Book Review: From Blood and Ash by Jennifer L. Armentrout
Title: From Blood and Ash
Author: Jennifer L. Armentrout
Captivating and action-packed, From Blood and Ash is a sexy, addictive, and unexpected fantasy perfect for fans of Sarah J. Maas and Laura Thalassa.
Chosen from birth to usher in a new era, Poppy's life has never been her own. The life of the Maiden is solitary. Never to be touched. Never to be looked upon. Never to be spoken to. Never to experience pleasure. Waiting for the day of her Ascension, she would rather be with the guards, fighting back the evil that took her family, than preparing to be found worthy by the gods. But the choice has never been hers.
The entire kingdom's future rests on Poppy's shoulders, something she's not even quite sure she wants for herself. Because a Maiden has a heart. And a soul. And longing. And when Hawke, a golden-eyed guard honor bound to ensure her Ascension, enters her life, destiny and duty become tangled with desire and need. He incites her anger, makes her question everything she believes in, and tempts her with the forbidden.
Forsaken by the gods and feared by mortals, a fallen kingdom is rising once more, determined to take back what they believe is theirs through violence and vengeance. And as the shadow of those cursed draws closer, the line between what is forbidden and what is right becomes blurred. Poppy is not only on the verge of losing her heart and being found unworthy by the gods, but also her life when every blood-soaked thread that holds her world together begins to unravel.
Jennifer is one of my all time favorite authors. She's an auto-buy for me. No matter what the book is. There hasn't been anything that she's ever written that I haven't loved. She's so talented in her ability to write about all different things and all different worlds, and still write such an amazing read.
I bought From Blood and Ash, without even having read the synopsis. I was just so excited to have a new book from her and it's a thick beauty. And this book, did not disappoint. It's full of so much fantasy and gothic undertones. Such a gorgeous read, that I instantly was in love with. It is totally one of my favorite book I've read this year and I can't wait for book two coming next month.
This story is full of vampires and werewolves, and so much more. Poppy knew her life was never going to be easy, she's the chosen one. She much be protected at all costs and her life is pretty much all planned out for her. Though Poppy doesn't agree with how things are going, she knows it's her duty. But she's not sure if she wants all this weight, this burden. The whole kingdom resting on her shoulders. It's a lot for Poppy
But when Hawke comes into her life as her guard. She can't help but to stare. After all she has a heart and eyes and she can't help but to drool all over him. But things aren't always what they seem. And Poppy will have to figure what out the hard way. She's meant to make the Ascension but she isn't sure if she wants to. And with Hawke in her life now, he makes her question things she's never thought of before.
SWOON. Hawke was definitely swoon worthy and I was drooling over him. I could have climbed into the book and gotten him for myself y'all. This book is filled with romance, drama, lust, vampires, goth, and SO much more. If you love fantasy, I highly recommend this book.
Releasing September 1st, 2020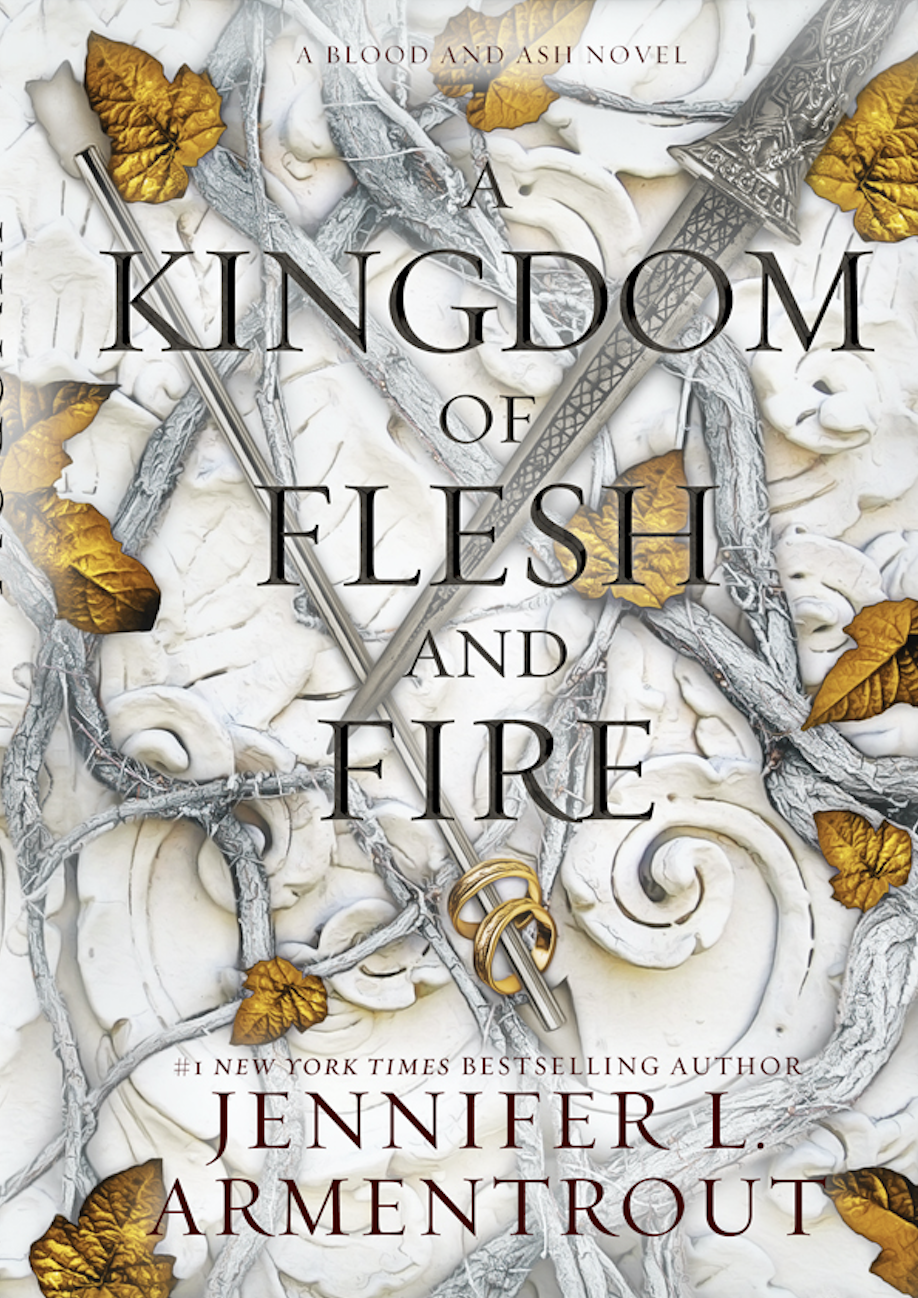 Join JLA's mailing list for exclusive material and giveaways http://bit.ly/JLANews
Reader Group http://bit.ly/JLAnders
Or text JLABooks to 21000 to get new release and sales alerts (US ONLY)
# 1 NEW YORK TIMES, # 1 International, and USA TODAY Bestselling author Jennifer L. Armentrout lives in West Virginia. She also writes under the name J. Lynn. When she's not hard at work writing, she spends her time, reading, working out, watching zombie movies, and pretending to write. She shares her home with her husband, his K-9 partner named Diesel and her hyper Border Jack Apollo, and a slew of farm animals that include alpacas, goats, and sheep.