RT Edition Review: PARTY GIRL by Rachel Hollis
Synopsis:
Landon Brinkley's dreams are all coming true. She's landed an internship with the fabulous Selah Smith, event planner for the Hollywood elite, taking her from small-town Texas to the bright lights of LA. Landon soon finds herself in a world in which spending a million dollars on an event—even a child's birthday party—is de rigueur and the whims of celebrity clients are life-and-death matters. At first, the thrill of working on A-list parties and celebrity weddings is enough to get Landon through the seventy-five-hour workweeks and endless abuse at the hands of her mercurial boss. But when the reality of the business reveals itself, she's forced to make a choice: do whatever it takes to get ahead, or stay true to herself.
Drawing on the author's real-life experiences as an event planner to the stars, Party Girl takes readers on an adventure among Hollywood's most beautiful—and most outrageous—people, revealing the ugly side of Hollywood's prettiest parties.
Party Girl took me by surprise and swept me off my feet.
I met Rachel at Austin Book Fest 2015 and her super awesome personality alone made me want to pick up her book! lol

Party Girl is new adult, and I know what you are thinking... romance, smut and college angst, and I have to admit that's what I thought too. Party Girl sets itself apart though, by skipping the smut and giving us ALL the romance instead making it a totally unputdownable read!
Landon is making the big move from Texas to LA to intern in one of the most prestigious event planning firms there. This is the opportunity of a lifetime, and what she has been working towards for a very long time.
That's Landon's mantra, and ready to take over the world she heads out to her first day at her dream job... but will she be soon walking into her own personal nightmare instead?

Think Devil wears Prada and you will have an idea of the environment Landon is walking into.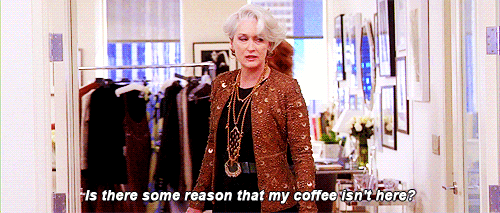 Landon tries to prove herself to her monster of a boss from day one, but you know how that works out sometimes, the harder you try to impress someone that worse things get.
Poor Landon goes through the worst situations, some of them painfully humiliating, and you can't help but suffer along side her. Rachel wrote her main character so well that you feel as if you've been friends with Landon forever.
I wish I could go into much more detail, but experiencing each disaster and each triumph for the first time and completely unspoiled was really the best way to take in this book :)
Landon's story really keeps you at the edge of your seat, I kept on turning page after page sometimes until the late hours of the night because I just needed to find out what would happen next.
I laughed and sometimes I wanted to scream out of frustration because it's really hard to think about how someone can take so much abuse from another person even if it means furthering your career.
Selah Smith, Landon's boss, is not only a nightmare boss, but a truly horrible human being, with absolutely no regard for the people that work day in and day out for her.

This is what I can tell you though. She has two absolutely amazing best friends. Miko is her #1 cheerleader and YA literature connoisseur, she has a YA lit reference for every occasion.
Max is unapologetic and just straight out super cool, while she is not overly affectionate, she will push Landon when she thinks she is giving up to easily.

Last but not least, there is a super hot guy that Landon won't be able to help falling for. Who this really hot guy is, I'll let you find out (and swoon) on your own ;)

This story was just fantastic and an outstanding debut novel! It was funny, and romantic but most of all it was inspirational.

After walking in Landon's shoes you can't help but want to go out and strive to reach your own goals no matter how big or small they are.
I highly recommend Party Girl, you won't regret picking it up, order your copy
HERE