Review: TRUE BLUE by Jules Barnard + Exclusive Giveaway!
Today we're bringing you guys a review of TRUE BLUE by Jules Barnard. We've loved this whole series and have been with it from the beginning. You can find our
review
of Deep Blue (book 1) by Jules Barnard and our
review
of Blue Crush (book 2) by Jules Barnard in past posts. (Click the "review" link for each book!)
Synopsis
Mira Frasier has worked hard to pull herself out of the darkness of her Tahoe reservation childhood, but rough beginnings shape a person in all the wrong ways. Mira gets mixed up with shady people while trying to bail out her destitute mother—and now Mira's life is in danger.
Tyler Morgan grew up a star athlete and scholar, but a tragedy he hasn't dealt with has him regrouping in his home town of South Lake Tahoe. The last person he expects to see is Mira, the girl he lost his virginity to in high school, and the only woman who ever took a piece of his heart. He'd rather live in a tent than do what his sister asks and stay with Mira while they figure out how to keep her safe from the men who attacked her. To ensure Mira remains in his past where she belongs, Tyler agrees to look out for her temporarily until she's safe enough to move out on her own. And if he has to push that process along by snooping around and figuring out what she's hiding, he'll do that too. Only, Mira is still beautiful, and she's feisty as hell, and she has all his attention—just like she did six years before. Mira is driving Tyler crazy, the tension between them off the charts while they're trapped under the same roof. Something is going to crack. Will it be Mira's last hold on a haunted life, or Tyler's self-control around the one girl he's never been able to get over?
TRUE BLUE follows Mira and the oh so mysterious brother of Cali who we met in book 1 - Tyler. I knew there was something going on with Tyler when I read the first book, and I am so excited that Jules decided to tell his story. The same can be said for Mira. In previous books we find her being extremely clingy and just seemingly not so awesome towards Gen. It was so very nice to find out the reasons behind her actions - and to find out what happens when romance gets a second chance.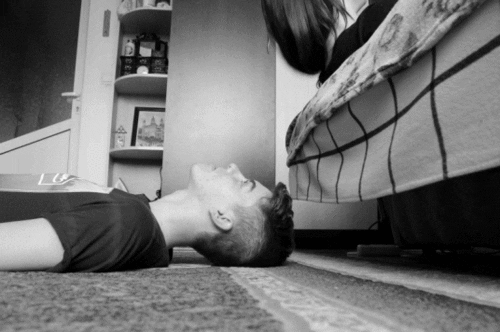 The thing about love is - we don't always get it right. Sometimes, as humans, we really mess it up. Jules always writes with such raw honesty, and this book is no different. It's very easy to see this story happening in "real life" - and I'm sure to someone, it has. Two high school kids fall in love, but are scared to say so - and because of that, they make choices that probably aren't good for either of them. That being said, those choices bring them back together and even though they both have the wrong idea about one another, even years after high school, they eventually learn to communicate and things get.... hot.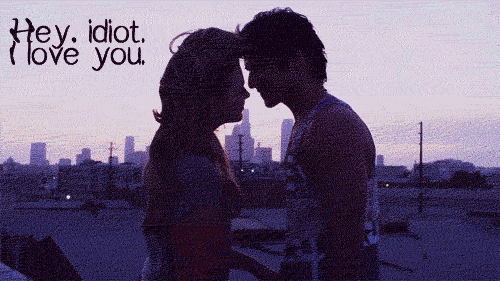 Mira and Tyler don't have a perfect story. They're both super infuriating at times. They both have demons that need to be battled - but that's what makes me love them. They're real. They're honest. They're raw. Their story is quite possibly my favorite in the series. I'm again, super proud of Jules for writing about the hard stuff: addiction, gambling, and the struggles that come with chasing your dreams. Anyone can write a fairy tale. Jules can write real life - and make it sound like a fairy tale.
TRUE BLUE is a must read.
**This book has some mature content and may not be suitable for readers of all ages**
DEEP BLUE is FREE for a limited time:
Jules Barnard is originally from the San Francisco Bay Area. She attended UC Davis, whose college landscape often finds its way into her New Adult novels. She has a Master's degree and spent many an hour running statistical analysis, until she realized her favorite part of the job was writing reports. She decided to cut out the math and add in some hot guys, and so began her career as a novelist. Jules is a Northern California native living on the coast with her husband and two children. She has no impulse control around cupcakes and credits herself with the ability to read while running on the treadmill or burning dinner.
a Rafflecopter giveaway