This Week's Book Tag Monday is the 'Because Feelings Matter' Tag. Original Vlog is HERE.
We love crossing these book tags over from Vlogs to Blogs! We hope you love them too! Play along and tag your friends!
What book has made you feel confident either about yourself or about your life?
Amber: I would say Divergent for this one. For a long time being different was hard to grasp. I think Divergent teaches you to embrace being different. That being different is powerful and something amazing.
Kam: I am confident and have been confident very few times, ever, so I guess the book that has made me feel something close would be...pretty much anything with an overly sarcastic character who comes out of an experience stronger than before. So I guess I'll pick The 5th Wave by Rick Yancy. Cassie comes out stronger than she ever would have thought, while still being snarky and funny, which is pretty encouraging to me.
What book made you feel sympathetic or sympathize greatly with the characters?
Amber: The Fault in Our Stars. Hands down. No argument. Losing someone you love during your young teenage years is one of the hardest things I've ever done. I feel the pain like it's my own.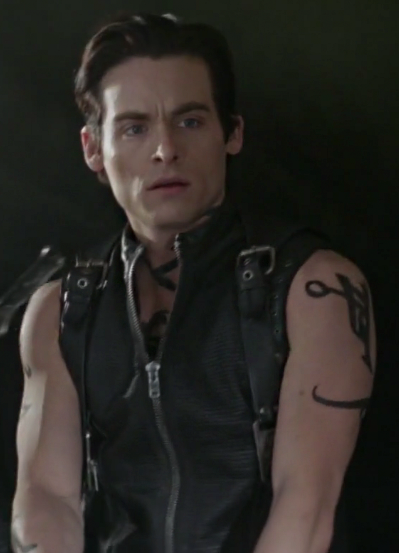 HOLY BICEPS
Kam
: I don't know, I feel like I sympathize a lot with Alec from The Mortal Instruments. He loves someone he is being shunned for for being with (I SHIP MALEC, BTW. OTP status).
What book made you feel very anxious?
Amber: Ooooh...Blood Promise by Richelle Mead. No spoilers. It just did. I had no fingernails left by the time I finished.
Kam
: I was pretty anxious in The 5th Wave, and Anna Dressed
in Blood. They both deal with enemies you can't see, and my biggest fear is being like attacked out of the blue, uninvited.
What book has made you feel annoyed?
Amber: uhhh Finale by Becca Fitzpatrick. SERIOUSLY. I love the series but we couldn't just get a little action at the end after all the build up? BAH.

Kam: I was and still am really annoyed with really annoyed with the Article 5 series by Kristen Simmons. The first one was really good, but the second's plot was almost nonexistent. I really hope the third one is better, because the second one ended with such a cliffhanger.
Which book has made you feel disappointed?
Amber: The Matched Trilogy. Or, what I've read of it. It's just not as good as the hype.






Kam: The ending of Requiem by Lauren Oliver. Check out my review to know
why, I'm not putting spoilers here. Long story short, I was just hoping for more closure.
Amber: Clockwork Princess. I finished that book and had a million questions. More reason to re-read both series though if you ask me!
Kam: I was VERY confused by the ending of Beautiful Creatures by Kami Garcia and Margaret Stohl. Like, WHAT EVEN HAPPENED? Is she Light?? A Natural? WHAT?
Which book has made you feel satisfied?
Amber: Stir Me Up by Sabrina Elkins. I LOVED EVERYTHING ABOUT THIS BOOK! Read it! It's ebook only and super cheap!
Kam: I was really satisfied by The Fault in Our Stars by John Green. I didn't think it was overly sad! I thought it was perfect. I sympathized more with the feeling of love and fleetingness than I did with the feeling of a loved one dying, which is probably why. Yeah, I'm not heartless.
Which book made you feel like you related with the characters?
Amber: Lauren Destefano's latest book, Perfect Ruin. Not because I know what they're going through, just because Lauren has a way of making her characters SO easy to relate to, no matter what the situation.
Kam: I really feel like I related to Clay in Thirteen Reasons Why by Jay Asher. He just really got a reality check
when he started listening to the tapes, and
I just really think,
even though I never had any tapes, I found out a lot about
the world when I was in high school, and that everything was never easy.
So what about you guys? Sound off below!


This week we are tagging: