Waiting on Wednesday: DARK SHORES by Danielle Jensen
We are dying to get our hands on DARK SHORES By Danielle L Jensen! This book sounds like a mix of all of our favorite things. Plus, who doesn't love a good pirate book???
A PIRATE WITH A WILL OF IRON
Teriana is the second mate of the
Quincense
, a ship beholden to the Goddess of the Seas. Her people are born of the waves, and they alone know how to cross the impassable oceans between East and West.
A SOLDIER WITH A SECRET
Marcus is the commander of the Thirty-Seventh, the notorious legion that has led the Celendor Empire to conquer the entire East. The legion is his only family, and even they don't know the secret he's been hiding since childhood.
A DANGEROUS QUEST
When a power-hungry ruler captures Teriana's crew and threatens to reveal Marcus's secret unless they help him conquer the unknown West, the two are forced into an unlikely–and unwilling– alliance. They unite for the sake of their families, but both must decide how far they are willing to go, and how much they are willing to sacrifice.

Danielle L. Jensen is the
USA Today
bestselling author of The Malediction Novels:
Stolen Songbird
,
Hidden Huntress
,
Warrior Witch,
and
The Broken Ones,
as well as
The Bridge Kingdom
(Audible Originals). Her latest novel,
Dark Shores,
will be released by Tor Teen in May of 2019. She lives with her family in Calgary, Alberta.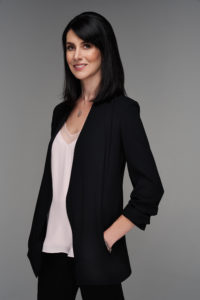 Website || Twitter || Facebook || Instagram || Goodreads