Review by Brie: EVEN THE DARKEST STARS by Heather Fawcett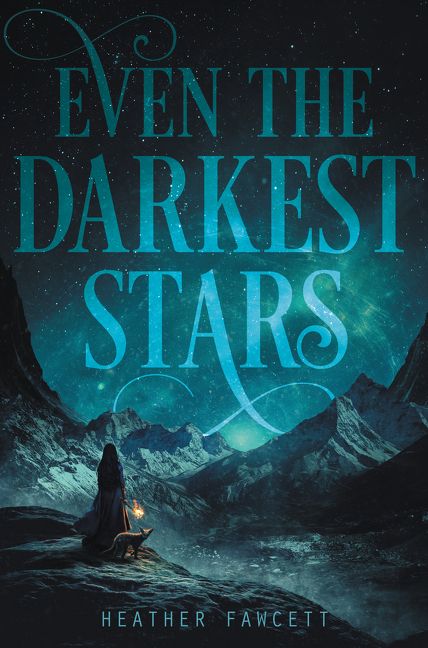 The first in a sweeping and action-packed debut fantasy duology loosely inspired by the early climbers of Mt. Everest - perfect for fans of Cindy Pon and Alison Goodman.
Kamzin has always dreamed of becoming one of the emperor's royal explorers, the elite climbers tasked with mapping the wintry, mountainous Empire and spying on its enemies. She knows she could be the best in the world, if only someone would give her a chance.
But everything changes when the mysterious and eccentric River Shara, the greatest explorer ever known, arrives in her village and demands to hire Kamzin—not her older sister, Lusha, as everyone had expected—for his next expedition. This is Kamzin's chance to prove herself—even though River's mission to retrieve a rare talisman for the emperor means cimbing Raksha, the tallest and deadliest mountain in the Aryas. Then, Lusha sets off on her own mission to Raksha with a rival explorer, and Kamzin must decide what's most important to her: protecting her sister from the countless perils of the climb or beating her to the summit.
The challenges of climbing Raksha are unlike anything Kamzin expected—or prepared for—with avalanches, ice chasms, ghosts, and other dangers at every turn. And as dark secrets are revealed, Kamzin must unravel the truth about their mission and her companions—while surviving the deadliest climb she has ever faced.
I received this book in my September 2017 FairyLoot box and for some reason kept putting it off. As the end of 2018 was getting closer and the release date for the sequel ALL THE WANDERING LIGHT
was quickly approaching, I decided it was time to dive in. As per usual I didn't even read the synopsis and just started reading not knowing what to expect. Before I even finished the first chapter I was
hooked
.
The mountain was no less than a series of nightmares, each darker than the last.
EVEN THE DARKEST STARS is a mix of: witches, shamans, magic, demons, familiars and... dragons! I mean, I was sold at dragons if I'm being honest. With rich atmosphere and characters it was easy to get lost in the pages of this book. I have never read a book that centers around explorers and mountaineering like this one does. It was refreshing to read about, and also quite terrifying at times to think of the daring climbs these characters were doing. To top off this fantastic adventure there were elements of mystery that had me trying to sleuth out the answer, only to be blindsided by the truth in the end.
"She sees past the obvious, notices details that others miss."
Anyone who is a fan of YA fantasy with unique storylines and characters will find themselves enamored with this novel. I will be recommending this book to every reader I know. I give it ALL THE DARKEST STARS.
The stars were so bright and so close I felt as if I were standing among them. I could reach out and catch one, trapping it between my palms like a firefly.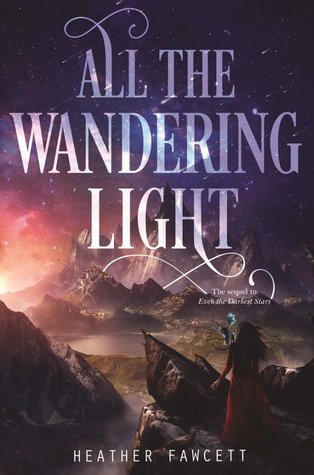 I was born and raised in Vancouver, Canada, where I enjoy wandering around in the wilderness and only occasionally getting lost. I've also spent extended periods of time in Italy, where I learned very little Italian but ate quite a lot of pizza, and Ireland, where I searched half-successfully for puffins and selkies.
Before becoming a writer I worked, among other things, as an archaeologist, a technical writer, and a backstage assistant for a Shakespearean theatre company (which I could write several novels about). I have a Master's degree in English Literature and briefly considered becoming a professor, before I realized it involved more than reading books, drinking excessive amounts of tea, and wearing colourful elbow patches.
I'm represented by the amazing Brianne Johnson at Writers House. EVEN THE DARKEST STARS, my first novel, was purchased by HarperCollins/Balzer+Bray at auction in a six-figure, two-book deal.