Cover Reveal: THROUGH THE WHITE WOOD by Jessica Leake
We are currently reading BEYOND A DARKENED SHORE by Jessica Leake (received in the April FairyLoot box) and it's fantastic. What a way with words! Can't wait for more of Jessica's work.
Katya's power to freeze anything she touches has made her an outcast in her isolated village. And when she loses control of her ability, accidentally killing several villagers, she is banished to the palace of the terrifying Prince Sasha in Kiev.
At the castle, though, she is surprised to find that Sasha is just like her—with his own strange talent, the ability to summon fire. Instead of punishment, Sasha offers Katya friendship, and the chance to embrace her power rather than fear it.
But outside the walls of Kiev, Sasha's enemies have organized their own army of people who can control the very earth. Bent on taking over the entire world, they won't stop until they've destroyed everything.
Katya and Sasha are desperate to stop the encroaching army, and together their powers are a fearsome weapon. But as their enemies draw nearer, leaving destruction in their wake, will fire and frost be enough to save the world? Or will they lose everything they hold dear?
THROUGH THE WHITE WOOD is releasing on April 9th 2019 from HarperTeen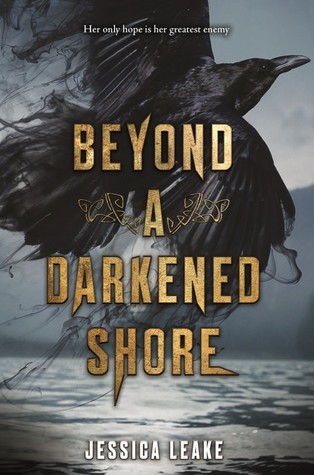 The ancient land of Éirinn is mired in war. Ciara, Princess of Mide, has never known a time when Éirinn's kingdoms were not battling for power, or Northmen were not plundering their shores.
The people of Mide have thankfully always been safe because of Ciara's unearthly ability to control her enemies' minds and actions. But lately, a mysterious crow has been appearing to Ciara, whispering warnings of an even darker threat. Although her clansmen dismiss her visions as pagan nonsense, Ciara fears this coming evil will destroy not just Éirinn, but the entire world.
Then the crow leads Ciara to Leif, a young Northman leader. Leif should be Ciara's enemy, but when Ciara discovers that he, too, shares her prophetic visions, she knows he's something more. Leif is mounting an impressive army, and with Ciara's strength in battle the two might have a chance to save their world.
With evil rising around them, they'll do what it takes to defend the land they love…even if it means making the greatest sacrifice of all.
Add BEYOND A DARKENED SHORE to your Goodreads
Once upon a time, Jessica Leake was a psychotherapist, but even though she loved her clients, she couldn't stop writing. She wrote and wrote until she got her first book published, and then she wrote some more. In between all that writing she had four beautiful and hilarious children with her husband (best friend and man she's known since high school; also hilarious), moved back to her adopted hometown of Greenville, SC, built a chicken coop, and got a bunch of chickens that poop breakfast every morning. She also has two dogs to keep the chickens in line. (The dogs made her write that last bit.)