Happy Month-A-Versary to INSPIRE by Cora Carmack + Giveaway
So, in case you've been under a rock and you have no idea what book I'm talking about - let me introduce you to INSPIRE by Cora Carmack.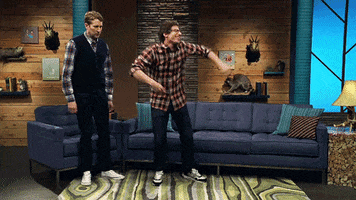 INSPIRE is book one in the MUSE series by Cora Carmack. It's a New Adult Paranormal read and it blew me away. I love all of Cora's writing. It doesn't take much poking around this blog to figure that out. But lately I've been on this contemporary kick and haven't really been reading much paranormal or fantasy or anything outside of "loooooove." So, to be honest, I was scared that my mindset wouldn't let me love INSPIRE.
I was wrong. So much wrong.
I couldn't put INSPIRE down and I can't wait to read the second book in the series. But for now, we are celebrating one whole month since INSPIRE has been in the wild, so let me tell you a little about the book:
Kalliope lives with one purpose.
As an immortal muse, she doesn't have any other choice. It's part of how she was made. Musicians, artists, actors—they use her to advance their art, and she uses them to survive. She moves from one artist to the next, never staying long enough to get attached. But all she wants is a different life— a normal one. She's spent thousands of years living lie after lie, and now she's ready for something real.
Sweet, sexy, and steady, Wilder Bell feels more real than anything else in her long existence. And most importantly… he's not an artist. He doesn't want her for her ability. But she can't turn off the way she influences people, not even to save a man she might love. Because in small doses, she can help make something beautiful, but her ability has just as much capacity to destroy as it does to create. The longer she stays, the more obsessed Wilder will become. It's happened before, and it never turns out well for the mortal.
Her presence may inspire genius.
But it breeds madness, too.
This book will leave you craving the next and probably wanting to devour anything by Cora Carmack that you haven't already read. So, to celebrate your new (or current) addiction, we are doing a giveaway! I've teamed up with Megan from
Novel Grounds
and Wendi from
Nerd Alert
to give you guys a chance to win some signed Cora Carmack swag along with a free ebook and a $5 gift card to amazon!
Make sure you visit Cora online at: