Blog Tour Stop: NO WEDDINGS: A Guest Post + Giveaway
Award-winning author Kat Bastion teams with her husband, Stone Bastion, in this first book in the No Weddings Series about Cade Michaelson, a successful man with his sights set on a new venture in business, and Hannah Martin, the woman who makes it personal.
I think I have my act together as a successful bar owner, my master's degree within reach, and a list of no-strings-attached women warming my bed. Turns out, I don't.
Hannah believes she has safeguarded her wounded heart by shunning men and focusing on her new baking business. The thing is, she hasn't.
When my three sisters and I form an event-planning business with Hannah as our baker, I have no idea how my life is about to change. As Hannah and I work closely together, the attraction between us becomes irresistible. And complicated. I've promised my sisters I wouldn't mix business with pleasure. But I've never been one to follow the rules.
Our Favorite Part of Writing
Thank you, Grownup Fangirl, for hosting us during the InkSlinger PR blog tour of No Weddings. We're thrilled and honored to be here.
What's our favorite part of writing?
The freedom we have as self-published authors to break the rules.
We understand that romance has tried-and-true formulas, but we live our lives boldly and color outside the lines. Why should our writing be any different?
And really, we didn't set out to be different. Although, we easily would have if we'd planned on it.
You see, I'm (Kat) a pantster writer, and Stone joined me in the free-style writing technique. But as we wrote, we stayed true to the characters, letting them tell their own story.
So when Cade took control and started No Weddings as he saw fit (atypical of most romance novels) we went with it. And when the needs of the characters demanded we handle their relationship development with care, we followed along.
After No Weddings was finished, we looked back at the book and wondered (hoped) the uniqueness of what we'd done would be well received. And how we handled the sexual tension and their first kiss? Very different than formulaic romance novels.
And the sexual tension…scorching.
We also enjoyed allowing the genre crossovers to take shape as the novel demanded. No Weddings is a unique and powerful story intertwined with a great romance—plot and character driven. The book could be considered a contemporary romance, coming of age, and a romantic comedy, because it's all of those things. Business, baking, bartending, holiday, and family themes? All in there, along with struggle and laughter, heartache and joy, all wrapped up in a fresh story line.
Where else did we forge our own path?
The books themselves. Four separate novels were written, yet each is about the next stage of Cade and Hannah's relationship with unique conflicts that pulled them apart and drew them together in spite of the challenges. Also, each book was written from different points of view, depending on the best way to tell that particular story. No Weddings is Cade's. One Funeral, Hannah's. We return to Cade's point of view in Two Bar Mitzvahs, and Three Christmases is told from both of their alternating perspectives.
Our writing and marketing plan also diverged from the norm. The entire series vibrated so strongly in our minds, we wrote all four novels at once. And with all four books written together, we decided to release them in quick succession, three weeks apart. Why keep the readers waiting longer than necessary?
And with us blazing our own marketing trail, we decided to offer every bonus we could afford. Including digital pre-orders and release-week purchases being $0.99 and signed.
We loved the ability to hire our own team of New York Times bestselling experts in helping us build the best books and promotion possible, including Kristi at Picky Editor, Sarah at Okay Creations, Emily at E.M. Book Designs, Lillie at Lillie's Literary Services, and KP and Nazarea at InkSlinger PR.
So as you can see, we broke rules all over the place. It was—and is—our favorite part of writing.
Thank you again, Grownup Fangirl, for hosting us during the No Weddings Tour. We hope you and your readers are interested in No Weddings and enjoy the story.
During No Weddings release week, digital copies are only $0.99 and signed.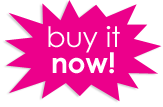 Award-winning and bestselling romance author Kat Bastion has teamed up with her husband Stone Bastion to create the new contemporary romance series No Weddings.
A few factoids about the writing team…
Kat enjoys her chocolate rich and dark, her music edgy and soul-filling, and her vacations exotic with toes dug into the sand. And she's wildly, madly, deeply in love with Stone.
Stone likes pounding the trails on a mountain bike, vibrating the sound system with rock music, and down time spent on a stand up paddleboard. And he loves Kat wildly, madly, deeply…and then some.
Together, they're having a blast bringing fun-filled romantic stories to life and hope you'll join them in the exciting adventure.
Kat's first published work, Utterly Loved, was a twentieth anniversary gift of love poems to Stone that they decided to share with the world to benefit charity. Net proceeds from Utterly Loved, and a portion of net proceeds from all their books, go toward charities involved in the fight against human trafficking.
Kat and Stone live amid the beautiful Sonoran Desert of Arizona.
Check out their links below!
a Rafflecopter giveaway