Blog Tour: ILLICIT DESIRE by Taylor Michaels: Guest Post + Giveaway
I am so excited for this book!!! Taylor Michaels is celebrating the release of the first book in her adult contemporary romance series with a blitz and tour and I am so excited to share it with you!! Check out the book details along with her guest post... and the awesome giveaway she's hosting!
So. Funny story. This book about killed me to write. It was difficult in ways I didn't expect—all my critique partners were working overtime to keep me on an even keel with it. Just because the dynamic between Cora and Raphael was so explosive and hard to pin down.
But the thing that was never difficult was the romance. And by romance, I mean the sex. I lived to write those scenes. Because I knew it wouldn't be a fight. That's where Raphael and Cora were always good.
And because they were, I was.
But I have an 8 year old. And she loves loves to read. So one day, she marches down stairs (this was over the summer, when everyone was bored out of their skull and I wasn't just woking from home, I was mommy-ing kids who needed lots of entertainment.) ((on second thought, that might be why writing was so difficult, but that's not the story!!!))
So anyway. Princess came down to read to me. And I was writing, and half paying attention and said, 'sure, baby.'
Because I always want her to read to me, and I'm a champion multitasker—I can totally listen to her read me a Magic Treehouse chapter or two while wrapping up Cora and Raphael having sex in his car.
Except.
She wasn't reading Magic Treehouse. She was reading the Bible. And it totally killed the scene for me.
So I put it away and listened to my kid read and later, after a little wine and my kids were in bed, I finished the scene. And laughed about it. Because sometimes that's all you can do.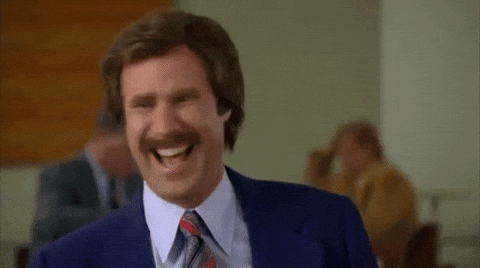 Illicit Desire Synopsis: Raphael is everything I should run away from… Cora Milan came to Miami to get a fresh start, away from the memories and stigma that followed her and her brother at home. When she's mugged, Raphael Ortiz rescues her. He's sexy, successful, and dangerous—Miami's most eligible bachelor and it's most elusive. A cartel lord who lives on the wrong side of the law, with only a veneer of respectability. He is the exact opposite of a clean slate, and he makes no apologies for wanting her. When Raphael forces his way into her life, Cora knows she should run. But the attraction between them is undeniable, and Raphael is a man accustomed to getting what he wants. The more she loses herself in him, the deeper she is drawn into Raphael's criminal world. But when her past, and his present collide, both of them will be left grasping for the only thing that can save them from the darkness around them—each other.
Taylor Michaels is the pseudonym for Nazarea Andrews. Her books tend toward dark adult romance. She still likes chocolate and wine and book boys a little sexier than they should be. She can be found on Twitter and Facebook and loves hearing from readers. When not writing, she can most often be found playing taxi driver for her three daughters, hanging out with her husband at their small business, or burning dinner. She lives in Georgia.