Excerpt: Sweet Girl by Cristin Harber
Sometimes falling in love means going through the worst kind of hell.
Nicola Hart grew up under the heels of her older brother and his sexy best friend, Cash Garrison. Years of ignoring her spark with Cash has transformed their friendship into a slow burning sizzle. One night with him could ruin everything. Or it could be more than she ever dreamed. They play. They flirt. But they haven't crossed the line because too much is at stake. Family. Friendship. And the deepest kind of love that she'd have to be crazy to walk away from.
She's his best friend's little sister. The definition of hands off. Cash has tried to ignore her for years. Those innocent eyes and her smile that screams kiss-me-if-you-dare... Instead, he's looked at every pretty little thing who's crossed his path, all to ignore the girl he seems destined to want. But when his hard partying ways get old and everyone at school is interested in Nicola, it's time to stake a claim. To make Nicola his girl, no matter the risks, and hold the hand of the one he really loves.
Sweet Girl is the novel length prequel to USA Today best-selling Garrison's Creed. Before Cash and Nicola can fall in love forever, they have to suffer through their first love.
Excerpt:
Cash didn't say a word, but she could tell he was still on the line. He was only one block away, but the wedges weren't the greatest idea.
"You want me to pick you up?"
"No." There was his place. Nothing would stop her now.
"I'd be there in a second."
"Too late, I'm here." She knocked on the door instead of barging in as usual.
He cracked it open, slowly dropping his phone into his pocket. She put hers in her purse, positive her hands were trembling while he looked all easy going.
"Knocking now, huh?" He winked. Cash was barefoot, wearing khaki shorts and a shirt that hugged every muscle in his chest. "You should come in. The neighbors might be scandalized."
"Jokes." She walked into the cool air. A million times, she'd walked into his place, but suddenly she had no idea where to go. The air crackled, heavy and slowing her thoughts. She turned, and her whole body felt awkward.
"Want to eat something?" He walked past her toward the kitchen.
She trailed the familiar path. "You want to eat?"
At the fridge, he turned around. "What, you thought I'd jump you the second you walked through my door?"
He dropped his head, rubbed his neck, then looked at her. "Not when you're over there looking as if you've never seen me before."
Well, that's how she felt: unsure, unsteady, absurd. She knew that. But still. "I'm sorry."
"I don't know what to do or what to think." She also didn't know when to shut up because someone needed to stuff her wedges down her throat. This was bordering on embarrassing.
"Maybe I wasn't clear before." He took a step closer. "I want you. I want to kiss you. Want to tear that skirt off your sweet body." Another step closer, and he was right on her. "I want to hear you moan, and I want to watch your face."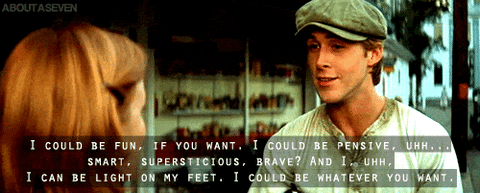 Cristin Harber is a USA Today bestselling romantic suspense and military romance author. Fans voted her onto Amazon's Top Picks for Debut Romance Authors in 2013, and her debut Titan series was #1 romantic suspense, #1 military romance, and a USA Today Top 100 bestseller.
She lives outside Washington, DC with her family and English Bulldog.
Connect with Cristin Harber
a Rafflecopter giveaway