This Girl by Colleen Hoover
This Girl is the third and final book in the Slammed series by Colleen Hoover. It's very unique in that it's a retelling of Will and Layken's story throughout books one and two from Will's perspective, but not as he's living the events. The dialogue in the book is between Will and Layken, and she wants him to tell her how he saw things happen - how they seemed to unfold for him. Because, like they always say: There are two sides to every story.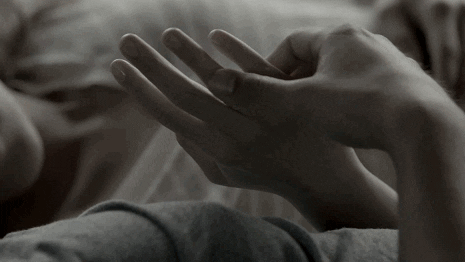 It's really funny to see how Will was so tortured over things that Lake wasn't, or how Lake could think Will was being a complete dick about things when he wasn't at all. It's really refreshing to read a book like this - where an author takes the dual point of view idea and flips it on it's head. This isn't just a "he said/she said" thing. Will's going back in time, to tell Layken how it REALLY went down. They fight over things that you'd think that they would've resolved by now. They laugh about misunderstandings that were never discussed. We find out about conversations between Will and Julia (Layken's mom) that we had no idea had even occurred before.
As always, I'm pretty thrilled with Colleen Hoover. She's amazing and this book was the final in her first series - but definitely not her final. Her books have brought me to my knees in happy and sad tears. They've made me think, and they've made me feel. I'm so glad she plans on sticking around for a while!
If you've never read any of Colleen's work: What are you waiting for? She's amazing! Pick up one of her many books today! (I really dig Slammed. But then again, I really...really....really dig Maybe Someday, her latest release and the Hopeless books. See what I mean? She's amazing.)
Don't forget! You can come meet 3/4 of the grownupfangirl/ohthebookfeels staff plus (and let's be honest, this is the part that matters) ALL of these amazing authors, including Colleen Hoover, herself + Griffin Peterson in Nashville this June!
Yaaaaaa. Griffin is playing a gig at the signing. Holy Crap.
You can also check out THIS POST for even more fanfare about this Nashville event!