One Tiny Lie by KA Tucker
One Tiny Lie is the second book in the Ten Tiny Breaths series. We meet Live in the first book - Ten Tiny Breaths as the little sister of Kacey. She's young in the first book. She's scared, and most of all - she's seen more than any kid her age ever should. She's mature beyond her years - but she never really experiences thing that most kids, and teens experience.
When we meet her again, as the focus of One Tiny Lie, she's all grown up and headed to Princeton - her deceased father's dream for her. While she's got a great head on her shoulders, she's not exactly emotionally available, and she's never exactly had a boyfriend... or anything close to it. She's never even really been interested in boys. So that's right, she's never been kissed. She's never gotten drunk, partied all night, and gotten grounded. She's just never done anything that would be outside of her preferred box.
She knows what she wants to do with her life. She's known since her childhood friend spent weeks upon weeks in a children's hospital. She's known since her sister spent a year recovering from a terrible accident, and even longer finding herself again. She has no doubts about her plans to become a doctor.
She goes to her first party - a toga party - a FRAT party - per the request of Dr. Stayner (her not really kinda sorta therapist who saved Kacey's life) and with the help of Kacey. Unlike Livie, Kacey has partied... a lot. Jello shots start pouring, boys start getting brave, and Livie sheds her skin. While it's not something she decides to do all the time, it introduces a character into her life that will forever change her.
I know I shouldn't love Ashton. He's arrogant, way more emotionally unavailable than Livie, and he's set in his stupid ways. But I can't say no to an unemotional hottie who actually has way more emotions than most people ever dared to think - so I love him. I think you will, too! You'll also find that Kacey is full of more wisdom than you ever believed possible when you read the first book. (I mean that in a totally good way.)
You'll really love Livie though. A shining example of how "mature" doesn't always mean "grown up" and how "grown up" doesn't always have to mean "mature."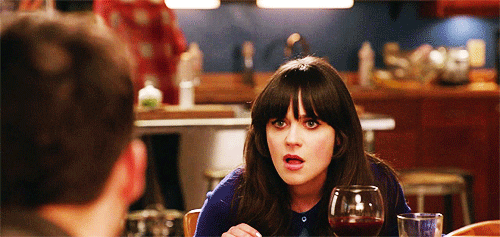 Pick up One Tiny Lie by KA Tucker, today!
Don't forget! You can come meet 3/4 of the grownupfangirl/ohthebookfeels staff plus (and let's be honest, this is the part that matters) ALL of these amazing authors, including KA Tucker, in Nashville in just under 3 weeks. HOLY CRAP HOLY CRAP HOLY CRAP!
Yaaaaaa. Griffin Peterson is playing a gig after the signing, too. Holy Crap. (I already said that, didn't I?)
You can also check out THIS POST for even more fanfare about this Nashville event!