Author Spotlight: Sophie Jordan
So excited to be bringing you guys a Q&A with Sophie Jordan today! Her new release: TEASE hits stores on 5/27, all the links to buy are below! The books can be read as standalones but I think you'll really like them all, so you should definitely check out the first book in the series: Foreplay. (You can click this little doobly doo to see my review.)
Details on Tease:
This book is pretty cool in the respect of how it's being released. It's being released in three parts (alternatively you can wait until the official release day of 5/27 to buy the whole thing at once, too.) The first six chapters have already been released, and you can READ THEM FOR FREE RIGHT HERE.
A young college woman gets schooled in life, sex, and love in

New York Times

bestselling author Sophie Jordan's sizzling New Adult romance series—where three Ivy League suite-mates testing their boundaries as they seek higher knowledge of just how far they can go.
A born flirt and good-time party girl, Emerson has never had a problem finding a willing guy. She's always chosen her hook-ups carefully, and she's never broken her three cardinal rules:
Never let them see the real you.
Always leave them begging for more.
Then comes Shaw. A hotty from the wrong side of the tracks, he's immune to her flirtatious banter and come-hither smile. After rescuing her from a disastrous night at a biker bar, he doesn't even try to take her to bed—he calls her a tease and sends her home instead. Unable to resist a challenge, or forget the sexy dark-eyed bad-boy biker, she vows to bring him to his knees.
But instead of making Shaw beg, she finds herself craving him. For the first time in her life, she's throwing out her rulebook. Suddenly, she's the one panting for a guy she can't control. A guy who won't settle for anything less than the real Emerson, who forces her to do things she's never imagined, including facing a past she thought she'd buried.
A guy who just might leave her wanting more . .
Told you. I love how this trailer isn't all corny and bad acting, just some hot pictures and an idea of what's going on in this book. (I really dig Sophie Jordan, just in general. She's a rad human being. You can catch some of our conversation from the Dark Days Tour HERE.)
Q&A with Sophie Jordan:
Amber: Hi Sophie! So glad you're taking some time out to talk with us today! We know you're busy so we appreciate it!
We are huge fans of the first book in this series, 'Foreplay' and can't wait to check out 'Tease'. Outside of the book summary, which anyone can find, how would you describe 'Tease' to a complete stranger?
Sophie: Hmm, it's the story of a wild girl who's basically armed herself against having anything real ... a real relationship, love ... and then, of course, she meets someone who won't accept this version of herself. Shaw wants the real Emerson. He's the first guy in EVER to call her on her shit.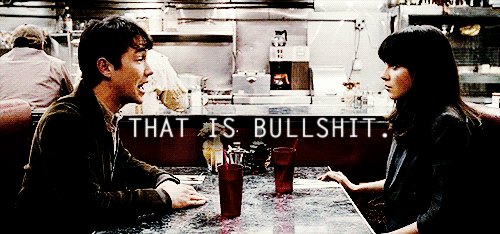 One day as I was writing this book I heard the song
Beneath Your Beautiful
and I couldn't help thinking: YES! This is Emerson and Shaw perfectly.
Amber:
Five words that describe each of your main characters in 'Tease'?
Sophie: Emerson: passionate, guarded, sassy, loyal, vulnerable
Shaw: sexy, dangerous, real, honest, honorable
Amber:
Is there anything in your life that prompted you to write this series?
Sophie:
On a personal level? Not so much. I mean all the ivy chronicle books stem somewhat from my college experiences and I definitely had a friend or two a little like Emerson ... a lot of talk and bluster but underneath it all she's really vulnerable and longing for love and acceptance.
Amber:
Do you draw inspiration for your hot male leads from celebrities or models? If so, who are some of your favorite sources?
Sophie: With Shaw, I envisioned the actor who plays Isaac in Teen Wolf... love that show!!
Amber: Is it hard to make the shift from YA-NA-Romance? Do you separate your project time when you're writing them so it doesn't get confusing or do you just write when inspiration strikes?
Sophie: NA is maybe the easiest to write because I don't let myself be filtered. It's my realistic depiction of how I think these early-twenty-somethings would interact. It just flows naturally and it's a lot of fun.
Amber: Any advice for all those aspiring writers out there?
Sophie: Read. Read. And ... yes, read. Everything in your favored genres and even outside your chosen genre.
Amber: Wanna give us a sneak peak into what you're working on next?
Sophie: It's WILD, Georgia's book. And you might be surprised at her hero.... ;)
Amber: Book you're looking forward to in 2014? (any genre)
Sophie: Anything Tessa Bailey writes!
Amber: If you had to pick one song that could be the "song" for 'Tease' - what would it be?
Sophie: Ha! I just mentioned that. Easy. It's BENEATH YOUR BEAUTIFUL... total TEASE anthem there.
Amber: Awesome! We are so excited for you Sophie!
Thanks for taking the time to answer some questions for us!!
Make sure you check out the blog tour, with tons of awesome hosts!