Review: The Sky is Everywhere
The Sky is Everywhere by Jandy Nelson
I really don't even know how to begin to write this review. This book touched me so deeply, on so many different levels. I felt like I WAS Lennie. Having gone through losing someone close to me at a very similar age, I related so much to this story of love, loss, and finding yourself. I related probably, even more, to Toby - the boyfriend of Bailey - who processes loss on such a level that grief is hard to explain.
You're probably all wondering what the hell I'm rambling about, let me start over.
This story follows Lennie, who just recently lost her sister to a completely unexpected death. Lennie lives with her Gram and her uncle "Big" (who stays completely stoned and is so hilarious). Her sister, Bailey, was a huge staple in her life.. which means her sister's boyfriend Toby, was also a huge staple in her life (whether Lennie realized this or not).
There is of course, a love story - one that you don't expect to see coming. You're all thinking it's Toby, right? In a way, I think it is... but not in the way that you're imagining.. at least, not forever. Lennie meets Joe (and here's the ironic thing. Jo = the name of the person I lost almost ten years ago), who's new to town and who's totally enthralled with her. He's a rocker, a musician, a HOTTIE. I mean, his name may as well be "hottie mc hotterson" because he is STEAMY. I won't spoil the whole book. I just want you to know what you're getting into. Hearts get broken, Hearts get mended. That's life, and that's this book. I know this review is all over the place, and I think.. it's because I am all over the place after reading this book. So, what I want to do, is something a little different. I'm just going to free write for you guys, a letter to the author (Jandy Nelson) so maybe you'll be as touched as I am, and pick up this book.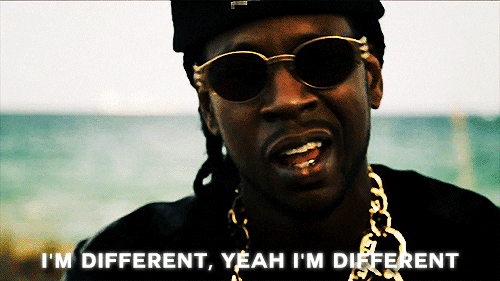 I want to say thank you. Thank you for writing about something that so many people are scared to write about, something that people are scared to talk about.. or even think about. Death... but not just death and how it sucks, also death.. and how it changes everyone it touches. I don't think people can truly understand what it feels like to have your whole world turned upside down by a phone call. To be on cloud 9 one minute (or doing geometry and groaning that your sister needs to hurry her ass up), and be lower than the lowest grave in the world the next minute. Sure, people empathize, but they don't understand, not unless they've been there. I have. When I was 18, my high school on/off again/kinda sorta/weird relationship status/boyfriend/friend was tragically killed in a motorcycle accident. I went from partying with friends one night and having no cell service, to driving back into town and getting a million messages of apology and having no idea why. I broke down on the side of the highway and my parents had to come pick me up. I remember being so zoned walking into the house he shared with three roomates that I didn't even know where I was. Sitting on his bed and thinking "this is not real. this can't be real. there's all this dirty laundry and a picture of us on his dresser. He has a cup half full of water he was drinking last night. He's going to walk back in the room in a second." Of course, he didn't.. and though I've moved on and I've grown up, had a baby, and made a life, he never got to. I know that he would still be my friend, regardless of how we turned out... I know that he would be a great member to society. Those are the things I struggle with on a daily basis. Reading your book felt like looking into my own brain. I did so many of the same things that Lennie did. I called his voicemail over and over until one day, his phone was disconnected. I wore his clothes to smell him. I even kissed his friends. I felt like a terrible person, I mean WHO DOES THAT? But people do, and apparently not just fictional people. I felt bad for moving on.. I still do sometimes. That never goes away. This book rocked me to the core. I laughed, I cried, I thought, and most importantly I think, I remembered. Remembered what it was like to love and lose. Remembered what it was like when the worst thing that could happen - happened. I thank you for that. As an avid reader and writer, I obviously love a LOT of books... but your book has quickly jumped to the top 3 of all time, right along with John Green's Looking for Alaska and Tahereh Mafi's Shatter Me series. So whatever you do Jandy Nelson, don't stop writing. Whatever the readers do, I hope they never forget Lennie and her loss.,but most importantly, I hope they never forget her growth.. that only loss could bring her. Thank you. For Everything.
I sincerely hope you guys check this book out. If you're a fan of John Green, Jay Asher, or just love... you'll absolutely love this book. Happy Reading.
Synopsis of The Sky Is Everywhere:
Seventeen-year-old Lennie Walker, bookworm and band geek, plays second clarinet and spends her time tucked safely and happily in the shadow of her fiery sister Bailey. But when Bailey dies suddenly, Lennie is catapulted to center stage of her own life—and, despite her nonexistent history with boys, finds herself struggling to balance two. Toby was Bailey's boyfriend; his grief mirrors Lennie's own. Joe is the new boy in town, a transplant from Paris whose nearly magical grin is matched only by his musical talent. For Lennie, they're the sun and the moon; one boy takes her out of her sorrow, the other comforts her in it. But just like their celestial counterparts, they can't collide without the whole wide world exploding.
Thank you to Tahereh Mafi and Cora Carmack for recommending this book to me, I probably would've never come across it otherwise. You guys rock.